News and Announcements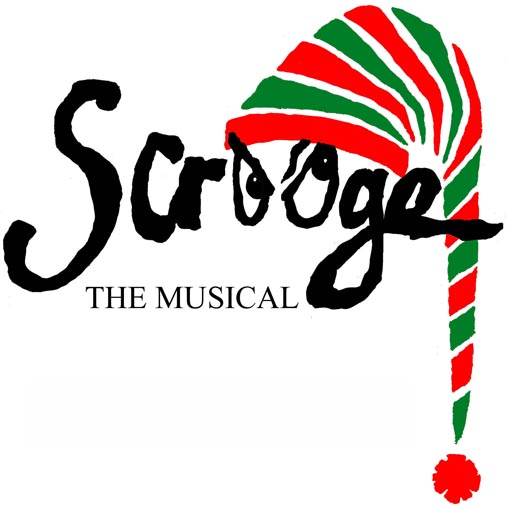 Performances:
December 19th 8 PM
December 20th 3 PM and 8 PM
December 21 3 PM


Musicals at Richter
in association with the historic
Danbury Palace Theatre
present:
Scrooge the Musical
Book, Music and Lyrics by Leslie Bricusse
Based on the 1970's movie starring Albert Finney
Directed and Staged by Donald E. Birely
Musical Direction by Dan Koch

Get ready to deck the halls this holiday season when Danbury's own MUSICALS AT RICHTER, Connecticut's longest running outdoor theater, comes inside to The Palace Danbury with an enchanting version of
SCROOGE THE MUSICAL

This beautifully staged production features elegant period costumes, inspiring live music, and a cast of your favorite local talent! A must see!

Scrooge the Musical closely follows the plot of
Charles Dickens' A Christmas Carol, in which the miserly Ebenezer Scrooge undergoes a profound experience of redemption learning the true meaning of Christmas over the course of a Christmas Eve night, after being visited by the ghost of his former partner Jacob Marley and the ghosts of Christmas past, present and future.
Well known songs include Father Christmas, I Like Life ,
December the 25th and Thank you very Much.

BE A FAN AND BRING A CAN!
In spirit of the holiday season,
please join The Palace Danbury and Musicals at Richter help bring food to the hungry.
The Association of Religious Communities (ARC) has a Food Pantry, Comida, run entirely by volunteers. Last year nearly 4,000 people visited Comida. We're asking that all our patrons bring a canned food item to help fill Arc's food pantry.
Thank you!

Seating is Reserved - Order your tickets early!




Cast
Scrooge George Alberts
Mr.Cratchit Nathan Mandracchia
Nephew Matt Austin
Ghost of Past/Begger Woman Dianna Waller
Ghost of Present Stephen DiRocco
Ghost of Future /Party Guest Amber Mason
Mr. Fezziwig /Mr Pringle Jim Wood
Mrs. Fezziwig/Mrs Pringle Jody Cohen Bayer
Young Scrooge Luke Garrison
Isabelle Caitlin Mandracchia
Jacob Marley Steven Taliaferro
Helen Kate Valiska
Tom Jenkins Ted Schwartz
Mrs Cratchit/Caroler/Miss Dilber/Mary Lyn Nagel
Caroler/Jollygoode/Fezziwig Guest Barbara Kessler
Caroler/Mrs Dilber/Fezziwig Guest Carolyn McCarthy
Caroler/ Isabelle friend/ Party Guest Amy Lybe
Caroler / Harty/Party Guest Kevin McCarthy
Caroler/ Bissett/ Topper Thom Keough

Cratchit Children Tiny Tim Christopher Basulto
Peter Jonathan Gaughan
Martha Dominique Altomari
Kathy Olivia Cotter
Belinda Erin Vaughan
Urchins Nicole DeMotte
Zoee Oliveira
Emma Lubbers
Tori Kuffler
Abby Heiden
Spencer Hauspurg
Erik Wallin
Jonathan Sweeney
Jenny/ Urchin/ Fezziwig Party Anna Spendley
Ebby/ Butcher boy/ Urchin Jack Armstrong
____________________________________________________________________


Come join the 2015 team!


Musicals at Richter is excited to announce
it is now accepting applications for the 2015 season!


Directors- Musical Directors- Choreographers-


Stage Managers- Technical Director-

Lighting & Sound Designers and Technicians

Prop Master/Mistress and Production Assistants


Click here for more information.
About Musicals at Richter
Now in its 30th season, Musicals at Richter is Connecticut's longest-running outdoor theater. Performances are given on weekends at the Richter Arts Center (next to the Richter Park Golf Course), 100 Aunt Hack Road, in Danbury. Nestled in the hills of Western Connecticut, the Arts Center stage has served as the scenic backdrop for over 80 musicals produced by Musicals at Richter, as well as a professional springboard for hundreds of up-and-coming performers.
Support Musicals at Richter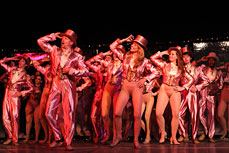 Do you like what you see? MUSICALS AT RICHTER NEEDS YOUR HELP!
This wonderful theater organization, now in its 30th season, has astounded and delighted audiences with energetic productions of some of the best that Musical Theater has to offer. We also continue to need your support. Support this important part of the arts in Greater Danbury. This is your community theater, in your community park. Keep this theater running. Please give whatever you can – any and all contributions help. It's really easy to do so… just press the "Donate" button below to make a contribution right now. If you prefer, you can also mail a contribution to: Musicals at Richter, 100 Aunt Hack Road, Danbury, CT 06811. Also, don't forget to check with your employer! Many employers will match employees' charitable contributions.