News and Announcements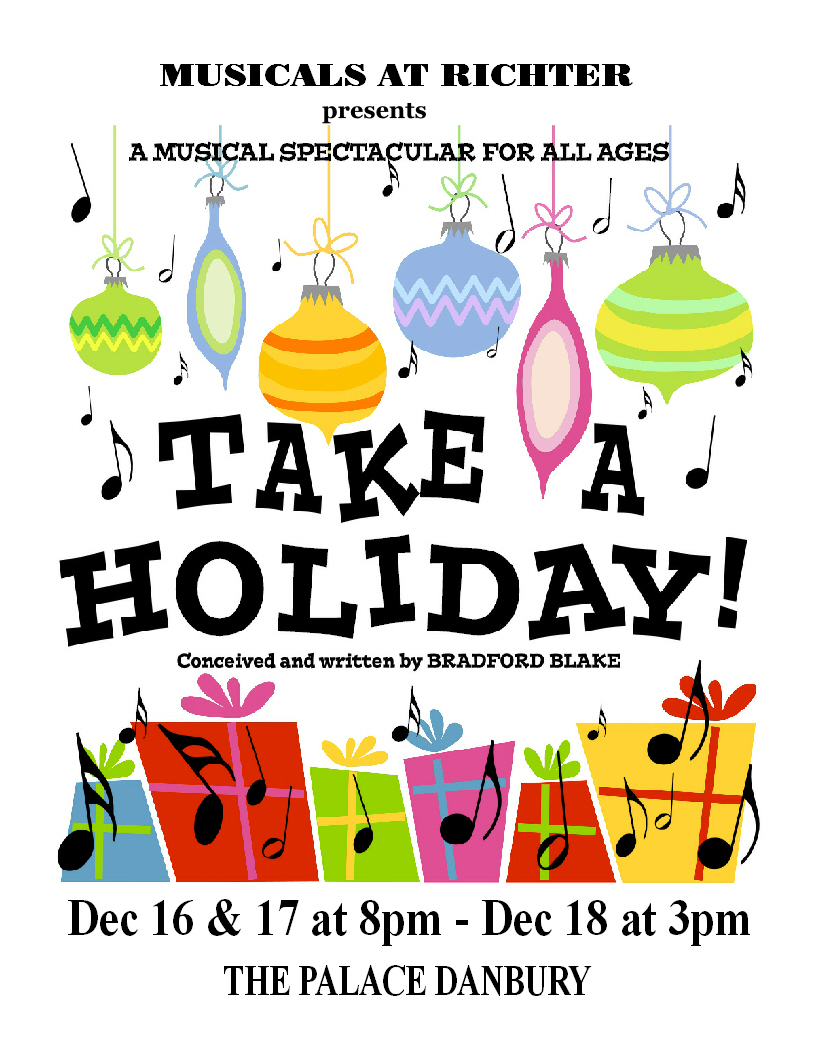 TAKE A HOLIDAY is a musical sleigh ride with all of your favorite holiday songs packed into one terrific show. The combined adult and youth ensemble sing and dance through every wonderful seasonal tradition with non-stop comedy and fun as they change from toy soldiers, to snowmen to Christmas shoppers to carolers right before your eyes. This fast-paced musical offering is perfect for the young and the young at heart and the kids will love the exciting visuals and sounds of the season that this talented and energetic cast create. There's even a look at some of the other holidays throughout the year as the company sings their way through New Year's and Valentine's Day and the Fourth of July until they finally return to December and treat us to an exciting caroling finale that will make you wish you could jump on the stage and join them.
About Musicals at Richter

Founded in 1985, Musicals at Richter is Connecticut's longest-running outdoor theater. Performances are given on weekends at the Richter Arts Center (next to the Richter Park Golf Course), 100 Aunt Hack Road, in Danbury. Nestled in the hills of Western Connecticut, the Arts Center stage has served as the scenic backdrop for over 80 musicals produced by Musicals at Richter, as well as a professional springboard for hundreds of up-and-coming performers.
Support Musicals at Richter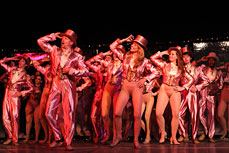 Do you like what you see? MUSICALS AT RICHTER NEEDS YOUR HELP!
This wonderful theater organization has astounded and delighted audiences with energetic productions of some of the best that Musical Theater has to offer. We also continue to need your support. Support this important part of the arts in Greater Danbury. This is your community theater, in your community park. Keep this theater running. Please give whatever you can – any and all contributions help. It's really easy to do so… just press the "Donate" button below to make a contribution right now. If you prefer, you can also mail a contribution to: Musicals at Richter, 100 Aunt Hack Road, Danbury, CT 06811. Also, don't forget to check with your employer! Many employers will match employees' charitable contributions.