2018 Season
________________________________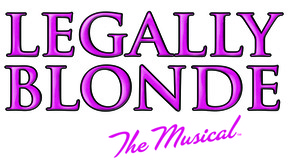 June 29 - July 14
Directed by
Lauren Nicole Sherwood

Choreographed by
Matthew Farina

Musical Direction
Zach Kampler

This year, the season kicks off with "Legally Blonde", based on the popular 2001
film of the same title. Dubbed "a high-energy hymn to the glories of girlishness"
by the New York Times,this big, heroine-worshiping musical follows Elle Woods,
a sorority girl who enrolls at Harvard Law School to win back her ex-boyfriend,
Warner. Throughout the show, no one has faith in Elle Woods, but she manages
to surprise them when she defies expectations while staying true to herself.

Featuring an infectious pop score by Laurence O'Keefe ("Heathers," "Batboy: The
Musical") and Nell Benjamin, and an effervescent book by Heather Hach, his
crowd-pleasing show opens June 29, and runs Thursday through
Sunday evenings through July 14.


July 27 - August 11
Directed and Choreographed by
Bradford Blake

Musical Direction
Dan Koch


The beloved classic "Annie" is MAR's second main stage production. Focused on a feisty 1930s-era orphan who escapes the tyrannical Miss Hannigan for a better life in the household of billionaire Oliver Warbucks, the Tony Award-winning musical boasts a tuneful score by Charles Strouse and Martin Charnin, and a book by Thomas Meehan.

Area favorite Bradford Blake directs and choreographs, joined by veteran musical
director Dan Koch."Annie" opens Friday July 27 and plays Thursday through
Sunday evenings through August 11.
July 7, 14, 21 & 28

______________________________________
Registration for our Summer Youth Musical
Theater Workshops continues.


Join us for a summer of fun in our youth musical theater program! 
Participants can
experience all aspects of a production, as well as exploring the foundation skills
necessary for putting on a show. This program offers a supportive environment where
everyone is encouraged to use his or her creativity and imagination while working
together as an ensemble to craft an exciting piece of theater.

For more information,
click HERE
About Musicals at Richter

Founded in 1985, Musicals at Richter is Connecticut's longest-running outdoor theater. Performances are given on weekends at the Richter Arts Center (next to the Richter Park Golf Course), 100 Aunt Hack Road, in Danbury. Nestled in the hills of Western Connecticut, the Arts Center stage has served as the scenic backdrop for over 80 musicals produced by Musicals at Richter, as well as a professional springboard for hundreds of up-and-coming performers.
Support Musicals at Richter

Do you like what you see?
MUSICALS AT RICHTER NEEDS YOUR HELP!This wonderful theater organization has astounded and delighted audiences with energetic productions of some ofthe best that Musical Theater has to offer. We also continue to need your support. Support this important part of the arts in Greater Danbury. This is your community theater, in your community park.

Keep this theater running. Please give whatever you can – any and all contributions help. It's really easy to do so… just press the "Donate" button below to make a contribution right now. If you prefer, you can also mail a contribution to: Musicals at Richter, 100 Aunt Hack Road, Danbury, CT 06811. Also, don't forget to check with your employer!
Many employers will match employees' charitable contributions.